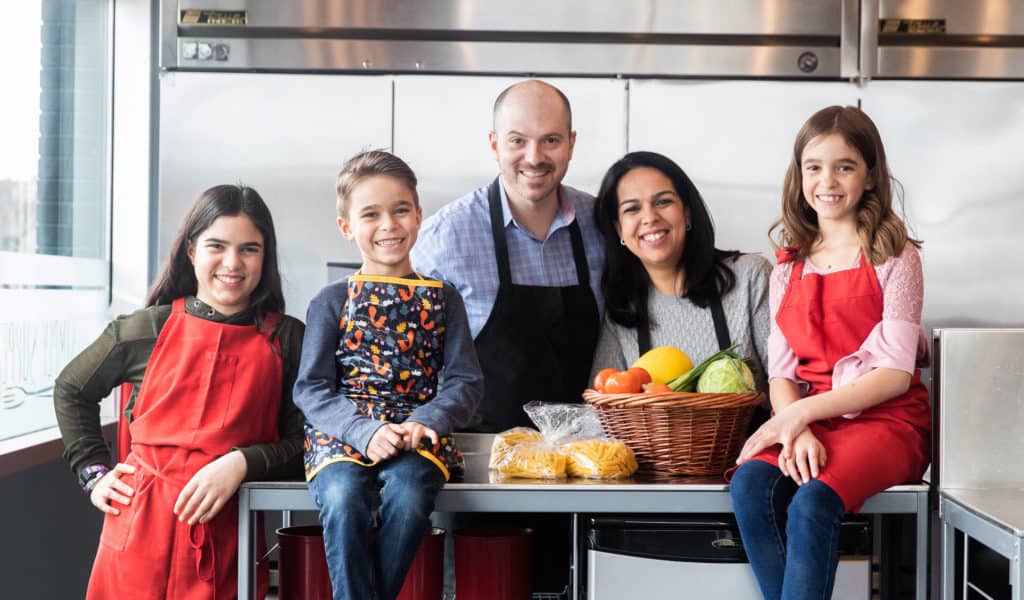 Simply Supper is a local family run business. Simply Supper's flagship location in Riverbend opened in 2006 and since then have opened a second location in North Edmonton in Albany Square. The Chapman's believe in supporting families both around the supper table and in the community.
In 2014, Monita Chapman, in partnership with the Stollery Children's Hospital, created Lemonade Stand Day: a program that gives kids the opportunity to run a business and learn about entrepreneurship, all while helping sick kids in hospital. Simply Supper's one-day event has raised over 165, 000 dollars for the Stollery since 2014 and supports the largest one day lemonade stand across the province every August.
The Chapman's believe family time is everything. As parents of 3 children who manage the day-to-day of school, work, and play – Monita herself counts on the simplicity and convenience of Simply Supper's quick and easy meal help, to get a healthy supper on her table so her own family can share time together over a good meal.
It's their goal to ensure you can enjoy good food and fun family suppers!
Bon Appetit!