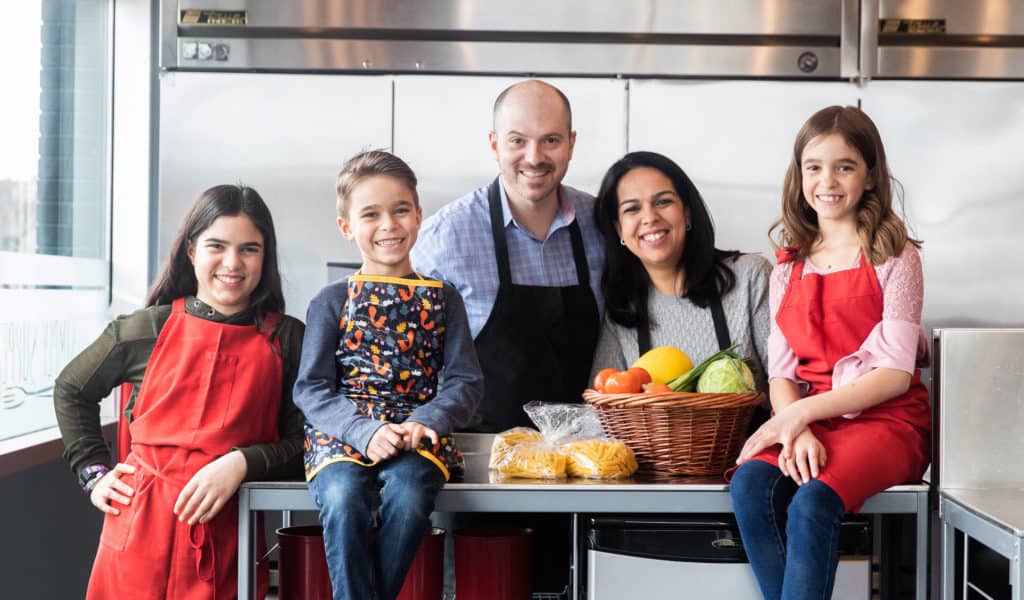 My name is Monita Chapman and with my husband Denny we own Simply Supper. Master Chef's we are not, but a mom and dad who love good food & fun family suppers around the table, our goal is to help you enjoy both as well. 
Simply Supper has been in Edmonton since 2006, opening its doors in South Edmonton at our flagship store in Riverbend. In 2017, we opened our second location in Albany Square allowing more of our customers to be able to more easily access our service. 
As a working mom, business owner and philanthropist my life is hectic…our 3 busy kids keep us on our toes, and sometimes getting healthy meals served, while managing the day to day routine of a busy family makes me want to pull my hair out. I often count on the simplicity & convenience of our meals to eat quick and healthy meal, while still finding the time to do homework, make it to activities and most importantly share time together around our supper table.  
Cooking and meal preparation should be fun, and allow your family to reconnect. At Simply Supper we strive to help you find fun in food preparation. Start with an fun night out preparing the meals and take the stress out of the question "what's for supper?".
Our family loves Edmonton and loves our community. You will see us at a Farmer's Market, sponsoring a local community event, visiting local school or hosting lemonade stands.
Thank you for allowing us to share your family meal times with you.
Monita Chapman
Owner