Simply Supper Helps is seeking nominations

for the 6th Meal Drive.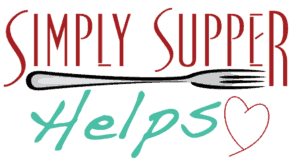 There are so many families who need even more help to get a home-cooked meal on their table and this is why we created the Simply Supper Helps Meal Drive program. With the helping hands of dedicated volunteers, the Simply Supper Meal Drive Program preps hundreds of freezer meals and delivers them to community nominated families struggling with life's unexpected circumstances. 
In the last five years, Simply Supper Helps has provided over 5800 meals to 350 families with the support of over 500 volunteer hands. We ask the community to nominate deserving individuals or families who could use the help and comfort of a home-cooked meal.
Simply Supper owner, Monita Chapman, knows first-hand that when life deals you unexpected circumstances, getting to the grocery store, making meals and cooking is always the first thing to go. Yet sitting down together as a family, eating a home-cooked meal, delivered with love and a hug can make all the difference.
The Simply Supper Meal Drive program fills the freezers of nominated Edmonton families needing that love, care and support. We are looking for nominations for families in need of support.
Nominations will be accepted from March 18 – April 5. All selected families will receive over a dozen comfort meals delivered to their door on Simply Supper Helps Meal Drive Day, May 1, 2019.
Do you know a family who could use our help?
Nominate a family
Nominations have now closed for the 2019 Meal Drive.
Sponsorship
Simply Supper is committed to donating 6 meals per family; however, with the help of sponsors and donations, we have set a goal of providing each family with 12-16 meals. We are seeking sponsorship for additional meals for each family. 
Individual donations can also be made on our website, when placing your order or in-store!
Volunteer
Volunteer information will be posted April 15th.
Questions/Inquiries
For any questions or inquiries about the program, please contact Monita & the Simply Supper Helps Committee.
T  780.433.6958
Media Inquiries
Catherine Bangel
Bangel PR
T  780.263.1358
E catherine@bangelpr.ca